---
 Statement zu den Angriffen gegen Prof. Maisha Auma, Februar 2021
---
Position Statement, Update June 2020
---
American Studies
The central fields in research and teaching of the American Studies section at the Humboldt-Universität are the theories and practices of American Studies with a focus on identities, diversity and mediality. This links our interests to the major fields of our predecessors Renate Hof and Günter Lenz ("American Studies als interdisziplinäre Kulturwissenschaft"). It also positions us within the longstanding tradition of American Studies, which has been shaped—in contents and methodology—by literary theory, the cultural studies, gender studies, ethnic studies, history, the social sciences, ethnology and other disciplines.
We explore which theories of identity (be they personal or collective) have shaped and still shape the pluralistic landscape of North America (especially the USA and Canada): In which ways has identity been conceptualized within the American context—from Hector St. John de Crèvecoeur to Judith Butler? Which American Identities have been postulated in debates ranging from nativism to trans-nationalism? Which particular or even national identities do specific groups claim for themselves and the community?
We acknowledge the constitutive character of diversity in American cultures and explore its history, conflicts, tensions and opportunities. This exploration concerns not only the classical categories of race, class, and gender, but also in terms of sexualities, age, beliefs, disability, political convictions and other aspects.
These processes of identity formation and the negotiations of various diverse groups are shaped by their medial and economic contexts. Even though the medium (the oral medium, print, images, movies and virtual environments) may not be all there is to the "message" and even though business may not be the only business of America, the media landscape does condition all events, developments and revisions pertaining to American identities and American diversity. At the same time identities and diversity are fundamentally shaped by economic structures deeply ingrained in American culture.
Our activities in the American Studies section cover three areas, which are linked by various interconnections, cooperations and joint events. These areas―research, teaching and international exchange and outreach―profit from each other: quality in one area depends on quality in the other and vice versa:
Research

Teaching

Exchange and Outreach

American Studies― The Critical Tradition
African American Literatures and Cultures
Gender and Economics
The Cultural Significance of Sports
Narrative Identities
Narrative and Visuality
New Media
Youth Culture and Young Adult Literature
Inter-American Studies
The City as Contact Zone

Bachelor of Arts Englisch (with the other sections in the department)
Master of Education (with the other sections in the department)
PhD Projects/Colloquium in North American Studies
internal workshops on teaching American

Du Bois Lectures (our research oriented lecture series mainly conducted by German and American scholars)
Distinguished Du Bois Lectures (a transatlantic lecture series featuring distinguished public intellectuals from Europe and America who represent diversity in thinking and scholarship)
| | |
| --- | --- |
| Activities Combining Research, Teaching and Exchange: |   |
---
William Edward Burghardt Du Bois, one of the leading figures in twentieth-century sociology, history, journalism, literature and civil rights activism, studied at what is now Humboldt-Universität zu Berlin in the years 1892-1894. His stay in Berlin and his studies with German economists, sociologists, and historians proved very influential for his thinking. Du Bois became the author of such seminal works as The Souls of Black Folk (1903), the editor of The Crisis (1920-1934), and the co-founder of both the National Association for the Advancement of Colored People (NAACP, 1909) and the Fifth Pan-African Congress (1945). In 1958, Humboldt-Universität awarded him an honorary doctorate.
For over twenty years, the American Studies Program has honored Du Bois's legacy at Humboldt-Universität through two lecture series: the W. E. B. Du Bois Lectures and the Distinguished W. E. B. Du Bois Lectures. Until now, there has been no visible tribute to him on the university grounds. We are proud to announce that a plaque has been installed on the main building's ground floor (next to the entrance to the Orbis Humboldtianus).
Du Bois is the first U.S.-American and the first Person of Color to be honored by Humboldt-Universität; he is also the first person to be honored as a former student.
---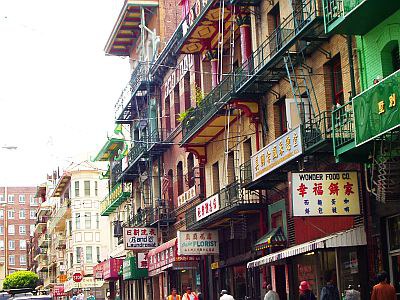 American Studies Alumni (Mailing List)
---
Complete list of associated degree courses:
- pictures by Susann Kneisel