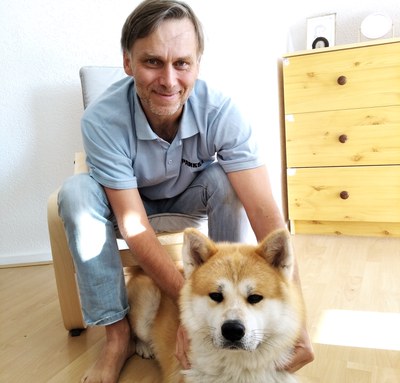 My name is Tomáš Kos. I am a Czech national from Prague, living in Dresden, Germany with a Japanese wife and three children. I am working at the Faculty of Language, Literature, and Humanities at the Department of English and American Studies. Before coming here, I taught at Martin Luther University in Halle-Wittenberg and the University of Leipzig in the field of second and foreign language pedagogy with a focus on primary school.  Before that, I served as a primary and secondary school teacher for twenty years in various countries in Asia and Europe. I spent nearly fifteen years in Asia, mainly in Japan where I worked as a teacher and studied Japanese culture and language. I also got married in Japan and two of my children were born there.
I received my first MA from the University of Liberec, Czech Republic where I studied to become a teacher of German as a foreign language and History. Later, while teaching in Japan, I joined the School of East Asian Studies University of Sheffield where I studied MA in Advanced Japanese Studies. Four years ago, I completed a Ph.D. in Applied Linguistics at Lancaster University in the UK.
I am an enthusiastic researcher in the field of Language Education. My research so far has been related to classroom interaction with a particular focus on peer interaction and teaching methodologies in mixed-ability settings. I love playing table tennis, walking in the forest, doing yoga and meditating before sunrise, and many other things.
I am looking forward to meeting you.
I am looking forward to being with you.
Tomáš Kos