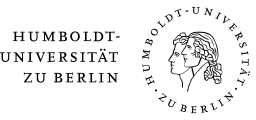 News
NEWS
---
A month ago, Anne Enderwitz joined the department as professor of English literature. She received her PhD from University College London and her habilitation from FU Berlin. Her current research interests cover early modern theatre and economics, modernist and contemporary anglophone literature as well as future narratives and gender. She is also very interested in literary and cultural theory as well as media history and philosophy.
Before joining the department, [... continue reading ...]
---
---
Liebe Institutsangehörige,
ich grüße Sie zum Wintersemester 2020/21 und hoffe, Sie kommen gut durch ein weiteres digitales Semester. Hier habe ich Ihnen wichtige und aktuelle Informationen aus der Universitätsbibliothek zusammengefasst:
Die Standorte der Universitätsbibliothek bleiben im November für das Arbeiten vor Ort und die Ausleihe geöffnet! Die aktuellen Öffnungszeiten finden Sie hier
Eine Anmeldung vor Ihrem Bibliotheksbesuch ist nicht notwendig. Alle Corona-Infos der UB finden Sie hier
Statt Führungen und Schulungen bieten wir Webinare per Zoom an! Wir haben einige neue Formate entwickelt, zum Beispiel "UB kompakt", "Recherche-Coaching" oder unsere 15minütigen "Coffee Lectures". Speziell für Erstsemester-Studierende gibt es "Rund um die Bib für Erstsemester". Alle Webinare finden Sie hier.
Herzlichen Dank, dass Sie die Informationen über Ihre Kanäle weitergeben. Melden Sie sich gerne bei mir mit Ihren Anfragen zur Bibliothek und Literaturbeschaffung.
Einen guten Start wünscht Ihnen
Stephanie von Schmädel
---
Is literature "organised violence committed on ordinary speech"? Can we really kill the author? And are you unwittingly writing a text whenever you go for a walk in your neighbourhood?
If these questions have made you curious: welcome to our Study Group! We're two English students and our group is supposed to become a space in which everyone can enrich their understanding of literature and share their thoughts with likeminded people. 
We'd like this group to be an opportunity for you to explore literature - for discussion, for writing, and for developing skills for your further studies – without any academic pressure. We're no experts either!  
At the end of the semester, we'd like each of us to produce an essay about a text and topic of our choice -  and this can be as obscure and experimental as we want. It's all about trying something new. We'd even like to publish our results in one way or the other.
If you would like to join, please be aware that we will be reading at least one academic text for every meeting. Meetings will involve sharing your writing with the other members for feedback, and we are planning to share the final essays with the department at the end of the semester. You can of course participate within your capacity, which includes prioritising other obligations, but you probably won't enjoy this activity if you already have a very busy schedule. 
We'll have our first meeting in the second week of November - we'll be in touch with details, but it will most likely take place via Zoom. 
Looking forward to reading with you,
André & Konstantin
---
Begrüßungsvideo der Sprach- und literaturwissenschaftlichen Fakultät
---