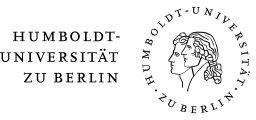 CORONA-VIRUS-UPDATES
Department of English and American Studies
---
Letztes Update: 27. März 2020 / Latest Update: March 27, 2020
---
Die Universität befindet sich ab dem 20.03.2020 bis auf Weiteres im Präsenznotbetrieb. Alle Gebäude der HU sind geschlossen. Wir bemühen uns, hier aktuelle Informationen, die sich aufgrund der Corona-Krise weiterhin rasant ändern, übersichtlich für Mitarbeiter*innen und Studierende zugänglich zu machen.
Mitarbeiter*innen des Instituts (einschl. Sekretariate) können bis auf Weiteres i.d.R. nur per E-Mail kontaktiert werden. Um eine Überlastung der Kommunikationskanäle zu vermeiden, prüfen Sie bitte zunächst, ob Ihr Anliegen bereits hier und auf den verlinkten Seiten des Prüfungsbüros bzw. der allgemeinen Corona F.A.Q. der Universität beantwortet wird!
Bitte tragen Sie sich für Updates auch in den Institutsnewsletter ein und geben auf sich acht.
Please note that as of 20 March 2020 all operations at the university are limited to emergency presence until further notice. All HU buildings are closed. We will do our best to keep staff and students informed regarding all relevant developments which are subject to change quickly given the volatile situation.
Please note that all members of the department (incl. secretaries) currently can only be reached via email. Before contacting individual staff, please read the following information carefully and consult the linked pages of the Prüfungsbüro as well as the university Corona F.A.Q. that should already address many concerns!
Please sign up for the newsletter of the department for regular updated information and take care.
---
ALLGEMEINE INFORMATIONEN/GENREAL INFORMATION
Studierende und Mitarbeiter*innen finden aktuelle Informationen und FAQs hier: hu.berlin/corona
For the most updated regulations and FAQs for students and staff, please visit: hu.berlin/corona
(German and English version available)
---
PRÜFUNGEN/EXAMS
Laufend aktualisierte Informationen zur Abgabe und Anmeldung von Abschlussarbeiten und Prüfungen entnehmen Sie bitte dieser Seite.
MAPs
Bereits ab Donnerstag, den 19.3.2020, werden bis auf weiteres keine Präsenzprüfungen durchgeführt. Es werden auch keine alternativen Formate angeboten. Die Prüfungen werden zu einem späteren Termin nachgeholt. Wir werden die neuen Prüfungstermine rechtzeitig bekannt geben. Über das Wie und Wann zur Durchführung von Staatsexamina entscheiden die jeweiligen Prüfungsämter.
Die Abgabefrist für schriftliche Arbeiten (Hausarbeiten und Book Reviews) wird für zwei Monate ausgesetzt.
Eine Abgabe von Hausarbeiten ist selbstverständlich weiterhin möglich, allerdings ausschließlich in elektronischer Form von Ihrem HU-Studierendenaccount und im pdf-Format (inkl. gescannter Selbstständigkeitserklärung) an Ihre*n Prüfer*in. Die Arbeit gilt als eingereicht, wenn der/die Prüfer*in den Eingang bestätigt.

THESES
Rückwirkend ab dem 12. März sind die Abgabefristen für Abschlussarbeiten im Rahmen von Bachelor-, Master- und Diplomstudiengängen angehalten. Diese Festlegung gilt bis zur Wiederaufnahme des regulären Studienbetriebes. Das heißt: die Abgabefristen laufen derzeit nicht weiter, sodass die Studierenden mit Wiederaufnahme des regulären Studienbetriebes den vollen Rest der Abgabefrist wahrnehmen können und ihnen somit keine Nachteile entstehen.
Latest Updates regarding the submission and registration of theses and exams can be found here.
MAPs
Already from Thursday, 19.3.2020, no more attendance examinations will be held until further notice. There will be no alternative formats. The examinations will be retaken at a later date. We will announce the new examination dates in good time. The respective examination offices will decide how and when to hold state examinations.
All deadlines for written exams (term papers and book reviews) are suspended for two months.
You can however still submit term papers if you want to. These should only be handed in digitally directly via email from your university email account in PDF format to your course instructor from now on (if you can, please include the signed Selbstständigkeitserklärung as a scan). You will receive confirmation of submission.

THESES
With retroactive effect from 12 March, the deadlines for submission of final theses in the context of Bachelor's, Master's and diploma programmes have been suspended. This stipulation applies until the resumption of regular study activities. This means that the deadlines are currently no longer running, so that students can take advantage of the full remainder of the deadline when the normal course of study is resumed and thus do not suffer any disadvantages.
---
LEHRE/TEACHING
Bis auf Weiteres werden alle Präsenzveranstaltungen eingestellt. Wir arbeiten daran, Online-Formate und andere kreative Möglichkeiten zu schaffen, um den Lehrbetrieb in dem erforderlichen Maße aufrecht zu erhalten. Wann das soweit sein wird, kann zum gegenwärtigen Zeitpunkt niemand mit Gewissheit sagen, aber bis auf Weiteres arbeiten wir alle auf den geplanten Start des Sommersemesters am 20. April hin.
All attendance events will be discontinued until further notice. Online formats and other creative opportunities to keep teaching to the extent necessary and to the extent that this is consistent with the other measures are being prepared. At the moment, nobody can say for sure when this will be, but for the time being we are all working towards the planned start of the summer semester on 20 April.
---